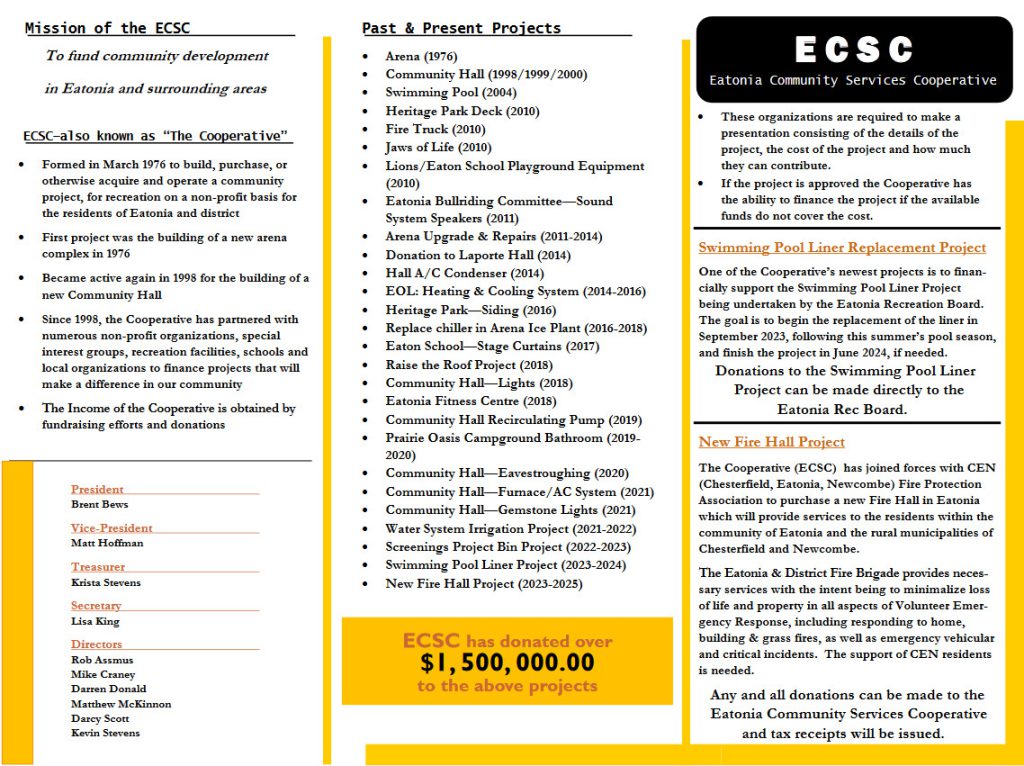 Cooperative Survey
The CEN (Chesterfield, Eatonia, Newcombe) Fire Protection Association is in the early planning stages of building a new Fire Hall in Eatonia which will provide services to the residents within the community of Eatonia and the rural municipalities of Chesterfield and Newcombe.
The Eatonia & District Fire Brigade provides necessary services with the intent being to minimize loss of life and property in all aspects of Volunteer Emergency Response, including responding to home, building and grass fires, as well as emergency vehicular and critical incidents.
The Eatonia Community Services Cooperative (ECSC) has been approached by the CEN Fire Protection Association to consider financially supporting this Fire Hall project.
The purpose of this survey created by the ECSC is to determine financial support of this project by the residents living within CEN.
The survey can be completed online using the link below or printed and dropped off at the Town of Eatonia office or the offices ofthe RM of Chesterfield and the RM of Newcombe.
Your participation in this survey is greatly appreciated.