Eatonia Oasis Living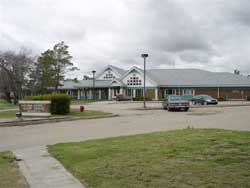 Eatonia Oasis Living is a personal care home offering 24 hour quality care, in a safe and comfortable home environment with a full range of services. Eatonia Health Centre is located within Oasis Living. We fill a void for people who cannot manage in their own homes due to health reasons or safety issues, but do not qualify for long term care in a government facility.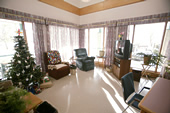 "Our mission as a community owned non-profit personal care home is to abe able to provide a viable option for quality personal care within the community of Eatonia."
For Further Information:
Box 217
205 2nd Avenue West
Eatonia, Saskatchewan
S0L 0Y0
Phone: 306-967-2447
Fax:  306-967-2434
Eatonia Oasis Living Website
Resident Support Program
Eatonia Oasis Living Inc. was established as a non-profit organization. We are licensed and inspected by the Personal Care Home Branch of the Ministry of Health. Unfortunately, we are not subsidized by the government. We rely on financial assistance from surrounding Town's and R.M.'s as well as donations from the general public. In order to help us fulfill our mission, Eatonia Oasis Living developed the Eatonia Oasis Living Resident Support Program in September of 2018. Our hope is that the program will help reduce the income barrier of potential residents so that our facility remains a viable option for everyone.
Our Services:
Spacious and bright rooms 4 double rooms and 16 single rooms, with a capacity for 24 residents
Respite Care and Long Term Care available
Wheelchair accessible with wide halls and doorways
24 hour care with trained staff
Housekeeping and laundry services provided
Three nutritious meals and two healthy snacks provided
Crafts, entertainment and recreation provided.
Weekly church services provided
High Speed Internet
Other Services
Pharmacy services available
Weekly hairdressing available
Handi-van services available for transportation
Private telephone service available through Sasktel
Cable TV available
Wander Guard security system available
Physician/Nurse Practitioner services
Lab on Site
Wellness Program
Occupational Therapy services