R.M. of Chesterfield No. 261
Office
Administrator: Tosha Kozicki

Administrative Assistants:
Hours
Monday through Friday 8:30am to 4:30pm
Closed over lunch hour 12:00pm – 1:00pm
Contact Info:
Shop
Foreman – Shane Stusrud 306-967-2481
R.M. OF Chesterfield No. 261 is on Facebook
Like and Share the page.
We will update fire bans, road bans and other information.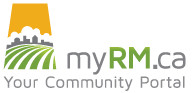 Council Meetings:
Council regular meetings are scheduled on the 2nd Tuesday of each month at the Eatonia council chambers, 304 Main Street.  Delegates to meetings or anyone requesting council consideration of any matter should get in touch with the office ahead of the meeting.  Meetings and meeting minutes are open to the public.
Reeve: Bill Thomson
RM Council:
Division 1 Brent Watts (306) 628-7601
Division 2 Leah Cooper (306) 967-2793
Division 3 David Booker (403) 565-2180
Division 4 Alan Busby (306) 967-2528
Division 5 Clinton Hoffman (306) 967-2625
Division 6 Duane Cridland (306) 967-2869
Division 8  Doug Bredy (306) 430-7825