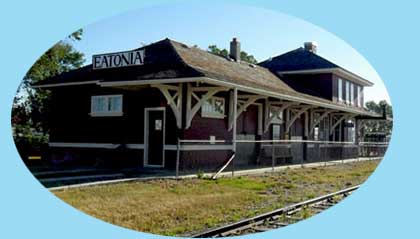 The municipalities of Chesterfield, Newcombe, and Eatonia have launched a new communication system that will provide them with the ability to communicate with all residents/registrants on multiple platforms such as text, email, mobile phones, social media and landline phones. The new service called NECC (Newcombe, Eatonia, Chesterfield Connect) provides municipal staff with the ability to send out information to people on their chosen communication service.Connect uses Canadian technology "Connect–By All–Net". The software is integrated with the Alert Ready system that was recently developed in partnership with the federal and provincial governments to send out automated emergency alert notifications to all registrants.
Ways to register:
 

Self

–

registration

by using the following: https://cenc.allnetconnect.ca/Pubs/register.aspx


Stop by one of the municipal offices to pick up

a form.
The Town of Eatonia invites applications from qualified persons to fill the position of Administrative Assistant.
Eatonia is a progressive community located in southwest Saskatchewan with a population of approximately 524 people.  The community has a variety of amenities such as a K-12 school, outdoor pool, arena, bank, grocery stores and much more.
The Administrative Assistant is to provide support to the Town Administrator in the daily management of town operations.  This includes, but not limited to, the following duties: accounts payable and receivable, utility billing, assessment and taxation, dealing with the public in person and on the telephone, publishing the Eatonia Newsletter and general office duties.
The preferred candidate will possess a minimum Class "C" certificate but will also consider applicants who do not currently possess a Class "C" certificate.

Congratulations to our new council. Thank you to all of the candidates for running. And thank you to all who come out to vote.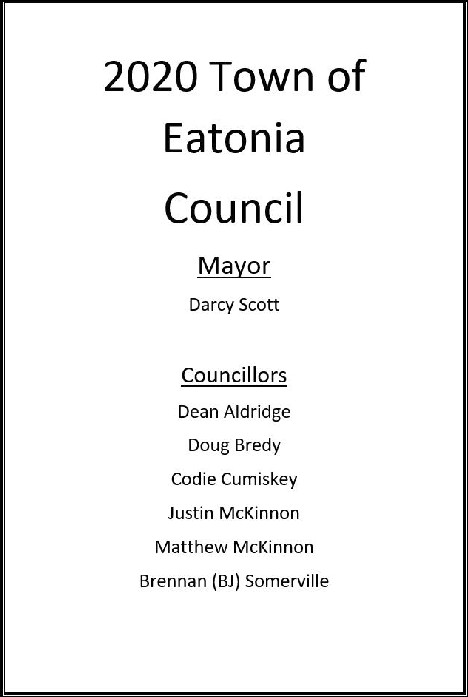 Public notice is hereby given that the Council of the Town of Eatonia intends to adopt a bylaw under The Planning and Development Act, 2007 to amend Bylaw No. 4/16, known as the Official Community Plan and Bylaw No. 5/16, known as the Zoning Bylaw.
INTENT
The proposed Official Community Plan amendment will:
Redesignate NW 14-26-25-3 Ext 9 Parcel Number 202976590 from "Proposed Residential" to "Proposed Industrial", as indicated on Sketch "A" below.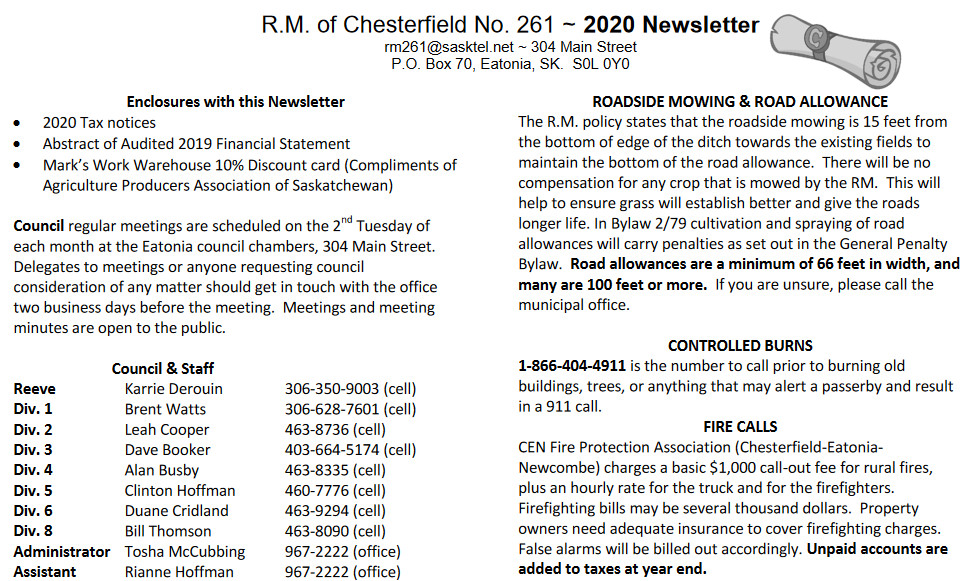 Enclosures with this Newsletter – 2020 Tax notices – Abstract of Audited 2019 Financial Statement – Mark's Work Warehouse 10% Discount card (Compliments of Agriculture Producers Association of Saskatchewan)
Eatonia Centennial – 2021
Due to COVID-19 and our efforts to keep everyone safe and healthy, the Centennial committee has made the decision to postponed Eatonia Centennial 2020. At this time we hope to reschedule this event for July 30 – August 1, 2021.
Friday July 30th to Sunday August 1st, 2021