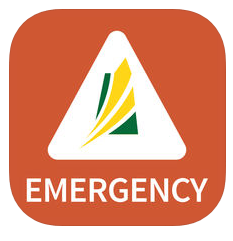 The Saskatchewan Public Safety Agency is encouraging people to download the SaskAlert App so that you can receive critical COVID-19 information in a timely manner.
See:  https://www.saskatchewan.ca/residents/emergency/saskalert
The app also allows people to choose how and when to hear the emergency alerts.
The more people that have the app, the more efficient they can be with targeting people in a specific area, including our jurisdiction, that might require emergency information.
Please let us know if you experience any issues, broken links, or display problems.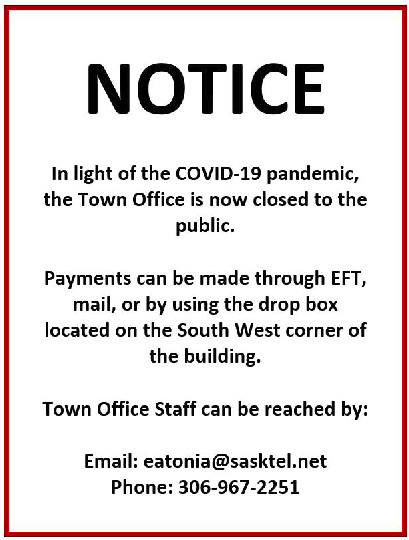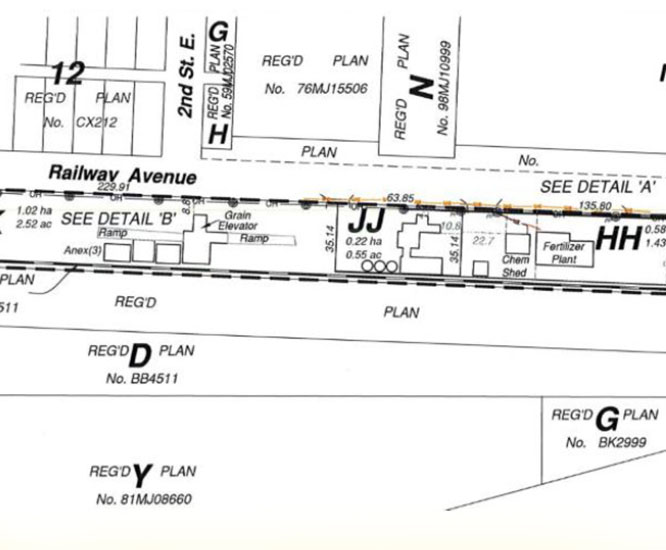 Public notice is hereby given that the Council of the Town of Eatonia intends to adopt a bylaw under The Planning and Development Act, 2007 to amend Bylaw No. 5/16, known as The Zoning Bylaw.
INTENT
The proposed bylaw will:
Add a clause to the minimum rear yard site requirements in the IND – Industrial District for buildings existing prior to January 1, 2020.
AFFECTED LAND
Council has received an application for the subdivision of Parcel C, Plan BB4511, Ext. 1. A picture of the affected land is shown below.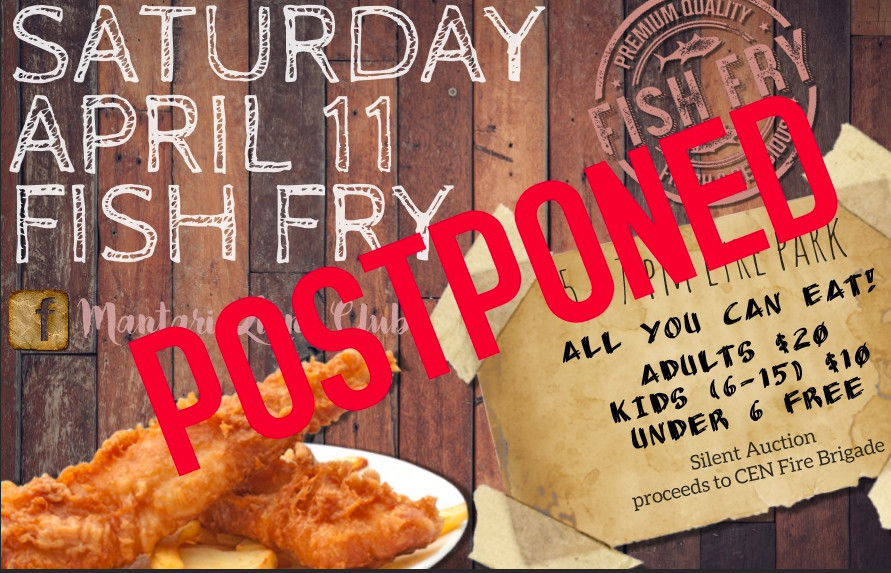 Cancelled
11th Eatonia Sportsman's Dinner
Saturday, April 18th
Cocktails: 5:30pm
Supper: 6:30pm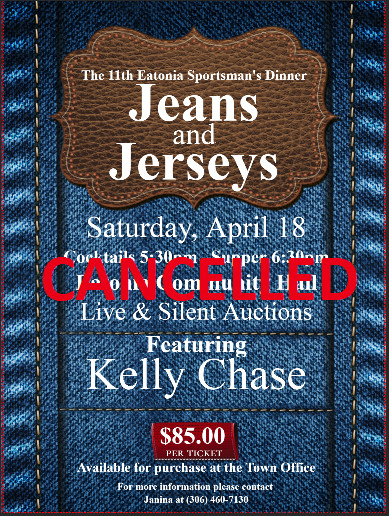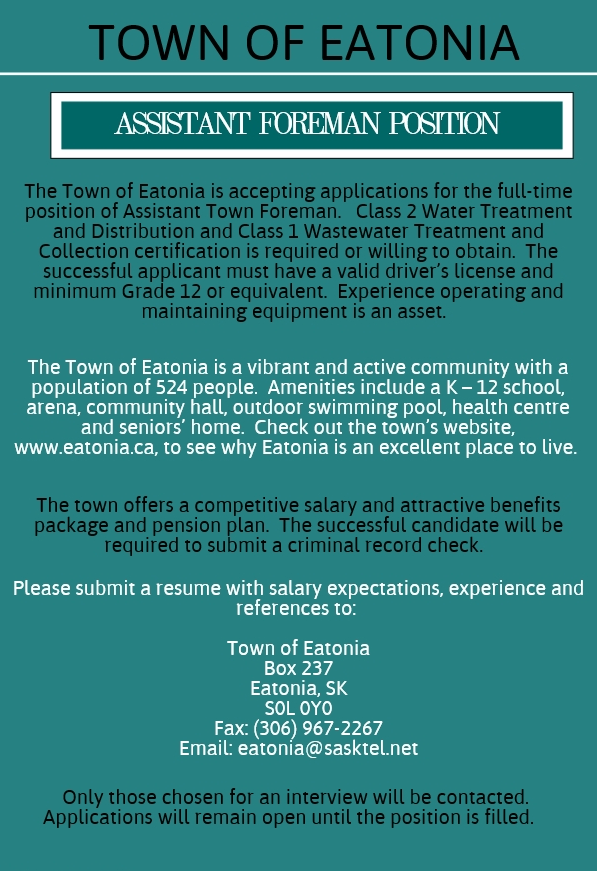 View Full Poster
The Town invites applications from qualified persons to fill the position of Administrative Assistant providing coverage for a maternity leave.  Click for Full PDF