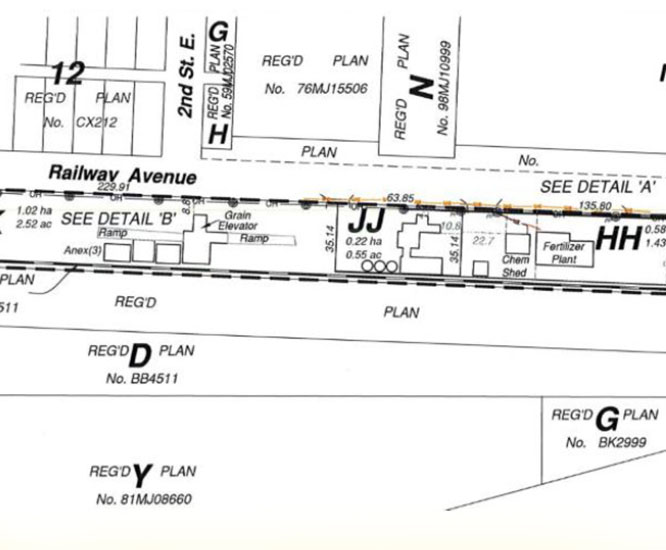 Public notice is hereby given that the Council of the Town of Eatonia intends to adopt a bylaw under The Planning and Development Act, 2007 to amend Bylaw No. 5/16, known as The Zoning Bylaw.
INTENT
The proposed bylaw will:
Add a clause to the minimum rear yard site requirements in the IND – Industrial District for buildings existing prior to January 1, 2020.
AFFECTED LAND
Council has received an application for the subdivision of Parcel C, Plan BB4511, Ext. 1. A picture of the affected land is shown below.